Our Local Church Vision
Real God Real People
An authentic community of believers that everyday people can relate to.
Vision has been described as "a deep dissatisfaction with what is and a clear grasp of what could be" – Nicky Gumbel. This is true of our church vision. Our slogan, Real God Real People, insists that God is genuine, and so his people should be. But this is not what we see. There is a lot of falseness in the church and its causing believers to leave and stopping seekers from coming. The problem is especially rampant here in East Africa. So we felt led of God to model a church that is radically genuine. We strive to be real in all that we do: in worship, praying, preaching, relationships, outreach, everything. It's what John Wimber and the Vineyard Movement calls being "naturally supernatural." And what scripture calls being honest.
If you have been burnt by falseness, we understand the pain. We are here for you, and encourage you to give our church a try.
The word 'visionary' fits our main leader better than 'pastor.' Also, we are all on first-name terms at our church. We don't address our leaders using titles. We think it's more friendly, and it stops us from exalting our leaders as something special. Only Jesus is special.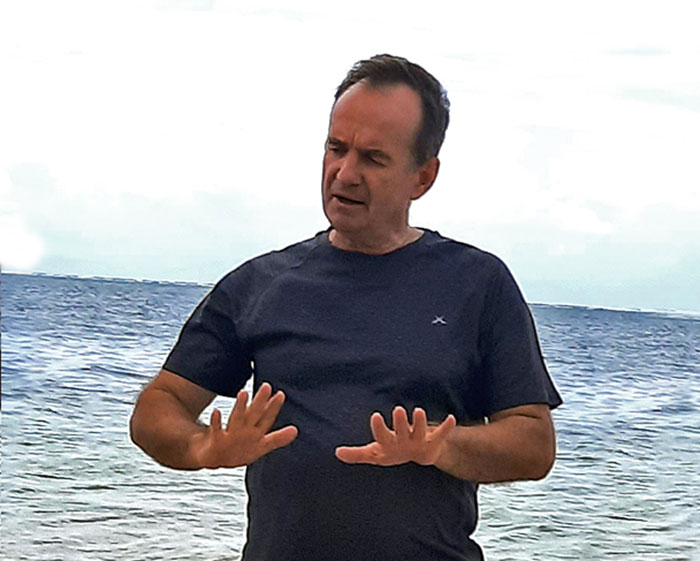 Gary – a visionary & teacher
Gary Sampson started the church and carries the vision for it. His main gift is teaching, but he also loves evangelism. He is still single.
Paul – an elder & teacher
Paul Ogola is married to Joyce. They have four children. Paul helps with teaching on Sundays, and also runs our men's ministry.
Clive & Estelle – an eldership couple
Clive & Estelle King have wisdom that only comes after many years serving the Lord. Estelle teaches in the church and in small groups.
Arnolda – an elder & singer
Arnolda Mondi has been a member of our worship team from it's early days. She is a good listener and often has a wise piece of advice to follow.
The Vineyard Movement is an Empowered Evangelical movement. This means we are firmly rooted in historic evangelical teaching, but believe in the empowerment of the Holy Spirit and all spiritual gifts for today. The term Empowered Evangelicals distinguishes us from Pentecostals who's teaching and style on empowerment and the gifts is somewhat different. Many Vineyard members describe themselves as occupying the "radical middle" between evangelicals and Pentecostals. See the book – The Quest for the Radical Middle, a historical survey of the Vineyard – for more details.

Presently we have about 2400 Vineyard churches in 95 countries.
The Vineyard emerged in the late 1970s at the close of the Jesus People movement. In fact many of its early leaders were Jesus People. These were hippies who converted to Christ by the thousands across the USA, when they realized their spiritual quest through drugs, eastern mysticism, sex, and rock 'n' roll wasn't working. At the time these hippies were powerfully impacted by the ministry of fellow hippie Lonnie Frisbee and a pastor at Calvary Chapel, Costa Mesa, called Chuck Smith.
The First Vineyard
In 1974, Kenn Gulliksen, a soft-spoken, unassuming leader with a passion to know and walk with God, was sent out by Calvary Chapel to start a church in West LA. This would become the first Vineyard church. Average people, as well as actors and musicians whose names would be familiar to us today (Bob Dylan, T-Bone Burnett, Keith Green, Randy Stonehill) attended Gulliksen's church.
The following year other churches were planted out of Gulliksen's one. Guided by God, Kenn gave the name "Vineyard" (from Isaiah 27:2-3 and John 15:5) to this group of churches. By 1982, there were at least seven "Vineyards" in a loose fellowship.
John & Carol Wimber, who were pastoring a Calvary Chapel under Chuck Smith, found themselves being led by God into a more charismatic approach. This call was greatly boosted when the anointed hippie Lonnie Frisbee, preached there in 1980, and the power of God fell empowering many with spiritual gifts. Chuck Smith subsequently felt they no longer fitted with the conservative Calvary Chapel movement, so John & Carol joined Gulliksen's small group of Vineyard churches.
As John and Kenn worked together it became clear that John was emerging as the leader of the growing network of Vineyard churches. The official recognition of this transition took place in 1982 with the emergence of what was to be called the "Association of Vineyard Churches."
Africa's First Vineyard Church
The first Vineyard outside of the USA was in Africa; specifically Johannesburg, South Africa. John Wimber and Lonnie Frisbee came with a team of 80-100 young Americans in October 1982 and did evangelism on the streets. 65 new converts were baptized and the Parkview Vineyard was born. It met at the Lake Cinema, and was led by Dave Owen, Alexander Venter, and Costa Mitchell. Dave had brought Wimber out to South Africa on two previous occasions.
Gary's Personal Note
I attended a Wimber & Frisbee meeting in 1981 as a 20 year old. Lonnie laid hands on many of us young people. The following year (1982) Wimber & Frisbee brought the team that launched the Parkview Vineyard. I was with the AOG then, but joined the new Parkview Vineyard two years later in 1984 when they were in the Lake Cinema (see pic). Wimber's teams came to South Africa numerous times after that. His final time being 1995. There I met Gerald & Penny Hutton, a couple running a three year old church in Nairobi. They wanted to bring their church under the Vineyard. The following year I moved to Kenya to assist Gerald. This was the first Vineyard in Kenya, now called the Karen Vineyard. Later in 2003, I planted the Vineyard here at the coast in Mombasa.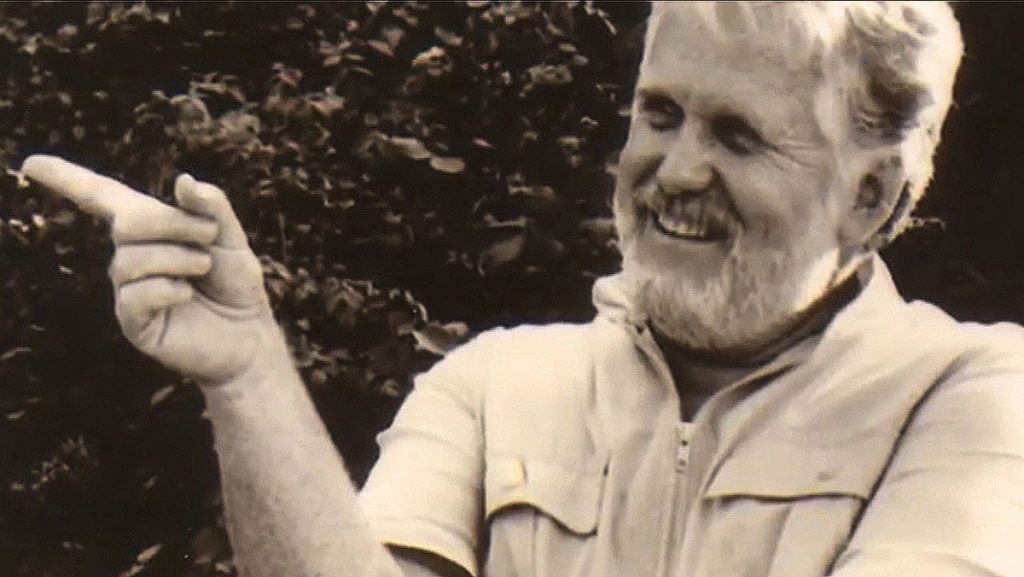 When John came to know Christ in the mid 1960s, he was, in the words of Christianity Today, a "beer-guzzling, drug- abusing pop musician, who was converted at the age of 29 while chain-smoking his way through a Quaker-led Bible study."
In John's first decade as a Christian, he led hundreds of people to Christ. By 1970 he was leading 11 Bible studies with more than 500 people. John became so fruitful as an evangelical pastor he was asked to lead the Charles E Fuller Institute of Evangelism & Church Growth. It was during this time, John's conservative evangelical paradigm began to change. George E Ladd's theological writings on the Kingdom of God convinced John intellectually that all biblical gifts of the Holy Spirit should be active in the church. Encounters with Fuller missiologists Donald McGavaran and C Peter Wagner, along with seasoned missionaries, gave John increased evidence for combining evangelism with healing and prophecy.
John then began to train his church to imitate Jesus and "do the stuff" of the Bible, about which he had formerly only read. As John and his congregation sought God in worship, they experienced empowerment by the Spirit, significant renewal in the gifts, and conversion growth.
After John's Calvary Chapel became a charismatic Vineyard it grew to thousands, gaining world-wide attention. Soon he was asked to teach a now-famous course at Fuller Theological Seminary called Signs, Wonders & Church Growth, in which he trained students to hear God's voice, and move in the gifts of the Spirit. This led to invitations for John to train churches around the world which impacted everyone from the Anglicans to the Baptists, and perhaps most notably the Alpha Course, New Wine, and Soul Survivor movements of the UK. What God initiated through John continues now 26 years after he went to heaven.
This page is still being designed. More to come soon.